The Band
Djoukil is a French Jazz Swing band founded in 2008.
The musicians are inspired by different music styles : Gypsy Jazz, New-Orleans jazz and Big Bands.
Jazz Manouche
That Jazz « à la française » is a mix of American swing and European traditional musics initiated by Django Reinhardt during the 30s'.
Djoukil wishes to interpret the tradition of swing rhythm and melody from France with a deep care for authenticity.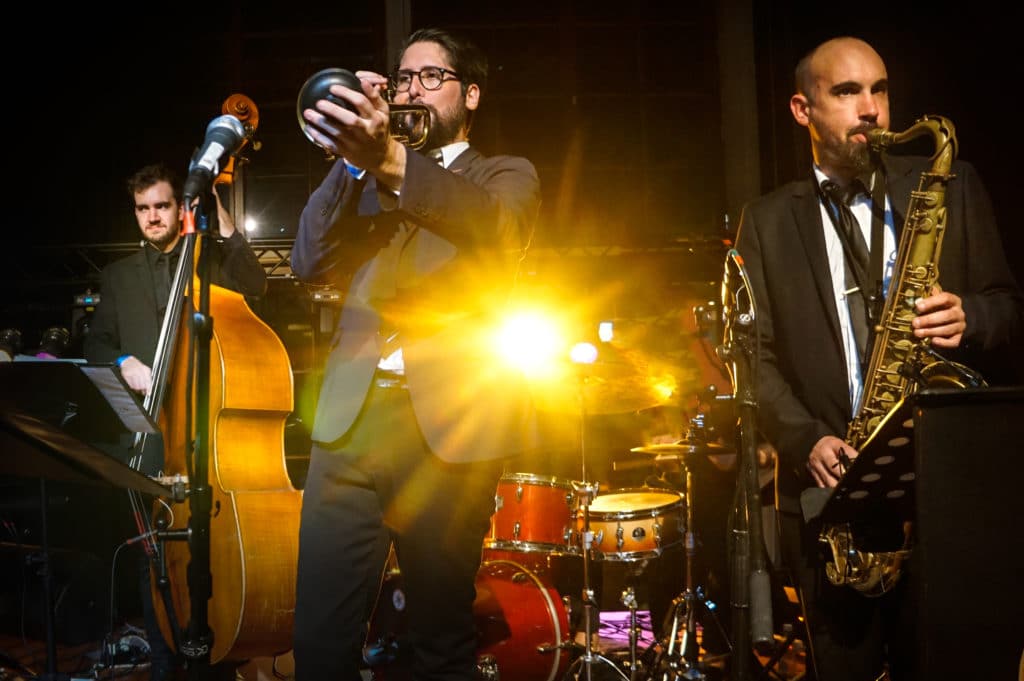 Instruments :
Clarinet, Violin, Guitar, Accordion, Upright bass, Drums.
New-Orleans & Big Bands
In 2017, after two U.S. tours, Djoukil reinvented themselves as a swingtet and began a deep dive into the repertoire of New Orleans jazz and Big Band music inspired by greats such as Count Basie, Duke Ellington, Fats Waller and others.
Their specialty is playing for "Bal Swing" particularly for dancers of Lindy Hop, Charleston and Balboa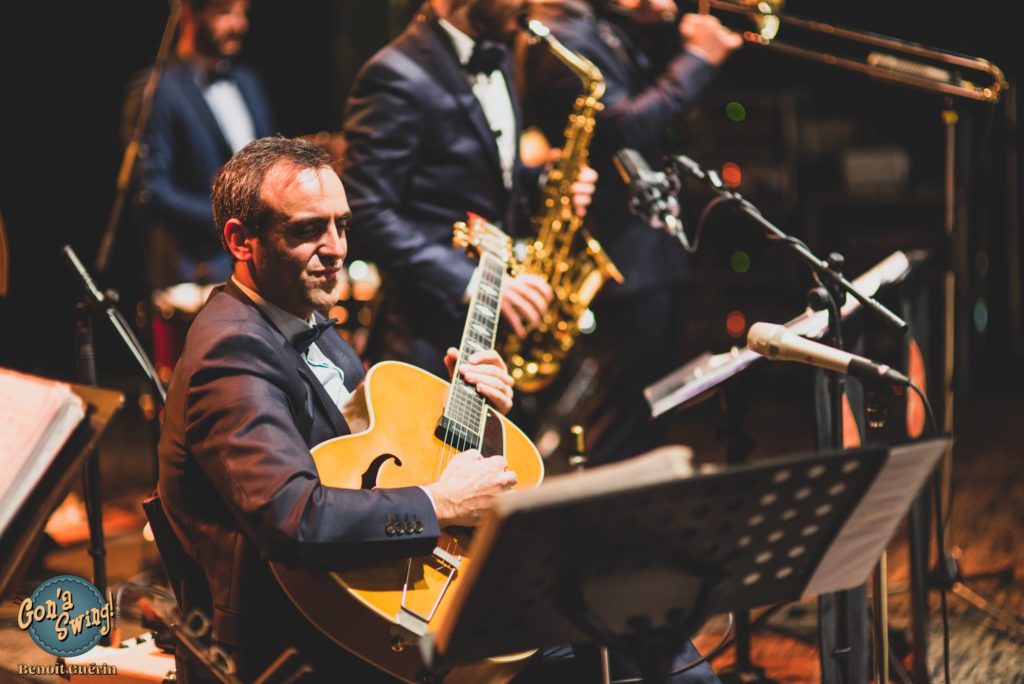 Instruments :
Vocal, Trumpet, Tenor Saxophone, Clarinet, Trombone, Banjo/Guitar, Piano, Upright bass, Drums.
Swing 42

Djoukil

2:41

Bastian

Quintet Original

2:07

Valsajo

Djoukil

2:20

Swing Promenade

Djoukil

2:40

Anouman

Quintet Original

5:00

Java Manouche

Djoukil

1:32
Bunny

Swingtet

2:12

Wang Wang Blues

Swingtet

3:23

Midnight In Moscow

Swingtet

2:46

Swingin Shepherd Blues

Swingtet

3:22

Rendez-Vous au Bal (Medley)

Swingtet

3:44

Rockin' In Rythm

Swingtet

3:34

A Date With Ray

Swingtet

4:58
Mobylette
1st CD (2015) - 9 tracks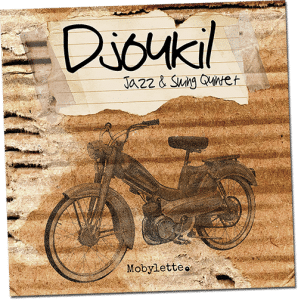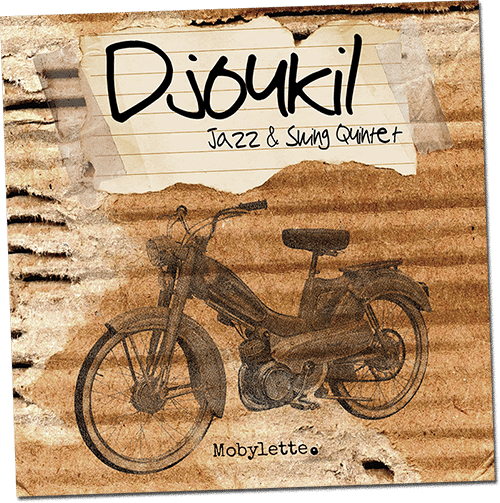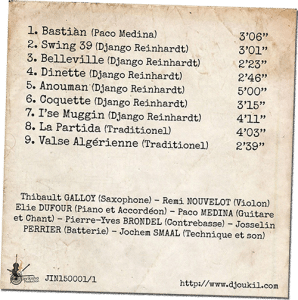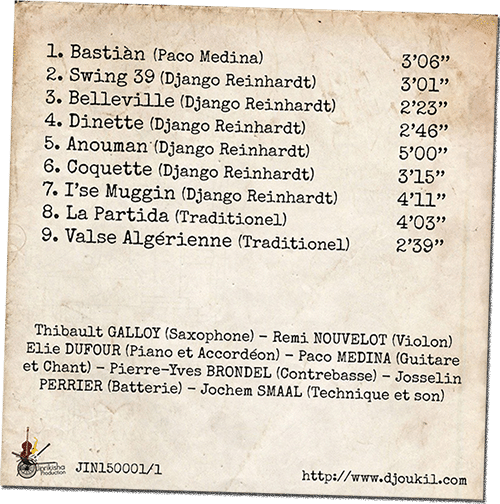 ---
Download
---
Order our original CD
15€
Rendez-vous au bal
New CD (2019) - 8 tracks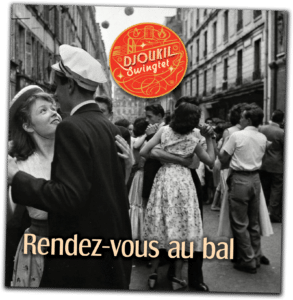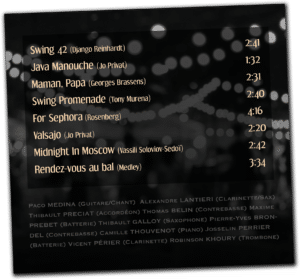 ---
Download
Dropcard
Download our 2 CD's and next releases
We sell dropcards during our concerts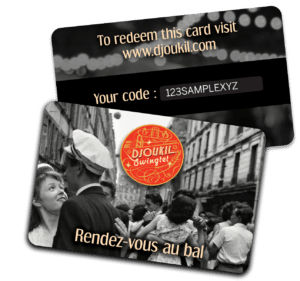 ---
Download
Videos
Shows
Bal Swing
Swing et Idéal